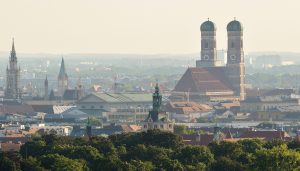 Munich, the capital of Bavaria, Germany's southernmost state, is located in a superb landscape on the northern edge of the Alps. If you consider to travel to Munich, here you will find some more information and insider-tips for your sightseeing tour.
---
---
If you visit Munich for holiday or for a business trip and like to join a meeting of a local amateur radio club, just send me an EMail to get more tips. Here is yet an information about the CEPT license for foreign radio amateurs coming to Germany.
---
Radio amateurs who come on visit to Munich often ask where they can find a local ham radio shop. There are many electronics stores in Munich, but unfortunately no dedicated shop for ham radio equipment.